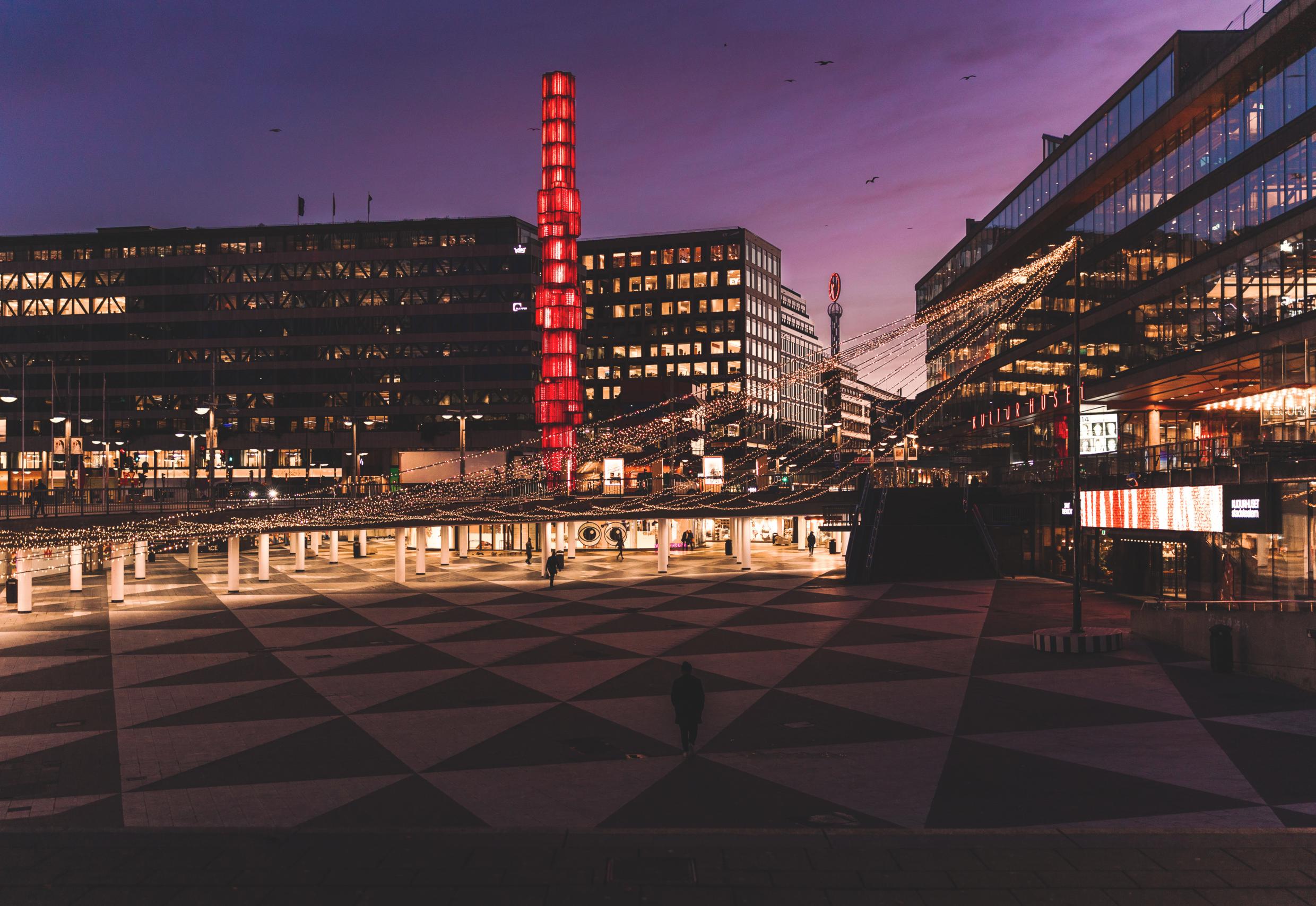 Photo: Visit Stockholm
How Stockholm is

geared for business
How Stockholm is

geared for business
Stockholm punches well above its weight in many respects. We're a small city but we have a thriving and prolific business and innovation ecosystem. You might even have heard us referred to as a "unicorn factory" for our ability to create billion-dollar companies.
What's the secret to our success? Is there something in the water, or do we simply have a winning formula for building businesses? Maybe it's a little from Column A and a lot from Column B.
In essence, Stockholm offers the perfect environment to establish, run and scale a successful enterprise. The different entities in our ecosystem interact seamlessly to create opportunities that meet the needs of many types of entrepreneurs and business owners.
We start from the ground up because we know you can't build something great without strong foundations. It's why we put so much focus on well-developed digital infrastructure, free quality education and mentorship programs.
Our many innovation hubs, incubators and accelerators are essential building blocks. We believe that supporting early-stage businesses is the best way to help them succeed and become profitable quickly. One such example is Sting, a Stockholm-based accelerator that assists regional firms in maximizing their potential. With over two decades of operation, it has gained recognition as one of the top accelerators globally. Other examples include Starta eget Stockholm which offers a step-by-step advisory service for those planning to start a business and Scale-Up Stockholm, a program aimed at companies founded by at least one underrepresented entrepreneur.
Growing together
The ready access to venture capital in the city, both domestic and foreign, through a number of venture capital stakeholders helps businesses to grow even faster. Small and Medium Enterprises (SME) especially can take advantage of the city's unique offering to seek growth through an IPO and further capital via a listing. This is supported by a solid financial ecosystem, where the stock exchange, banks, private equity firms and other players actively work together.
That's not to even mention the many networks and meetups for entrepreneurs of every kind that exist in the city. There's more to us than tech and we're also strong in the life sciences, creative, fintech and cleantech industries (and many more). Whatever your background, you'll be able to find your professional posse, connecting one-on-one or through the regular group events for professionals who are keen to get involved with Stockholm's vibrant startup scene. English is widely spoken and the networks are welcoming and supportive, so you'll fit right in from the get go.
In short, Stockholm offers many advantages that startups, scale-ups and investors may be hard-pressed to find elsewhere in the world. It's among the reasons more Stockholm founders remain in the city to establish their subsequent ventures compared to founders in other European cities and why the city regularly ranks as one of the world's leading startup hubs.
Get in touch!
Questions about our ecosystem or want to discuss setting up your own venture in Stockholm?
Contact us