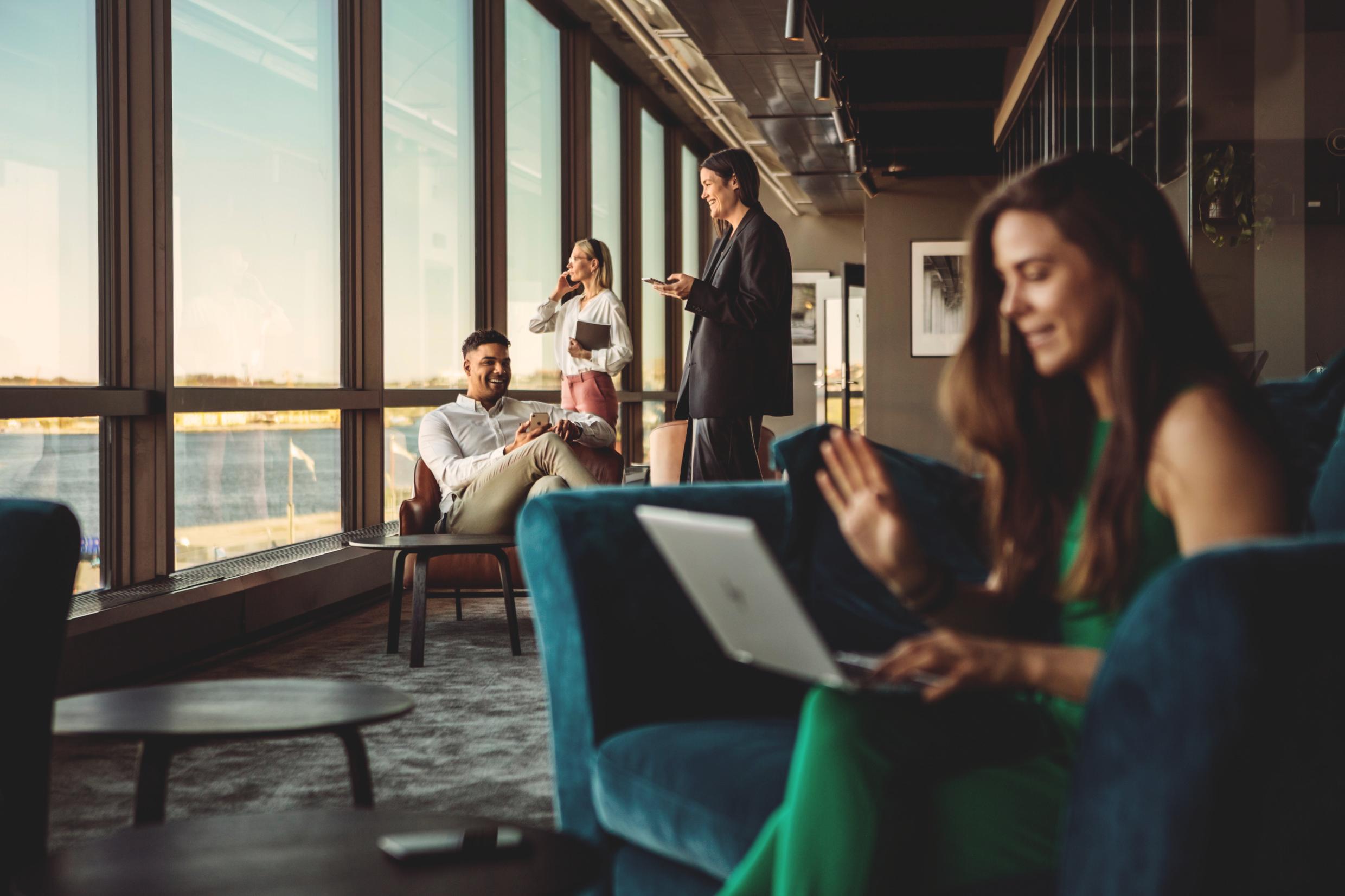 Why it pays to

invest in Stockholm's startup ecosystem
Why it pays to

invest in Stockholm's startup ecosystem
The term "ecosystem" has become increasingly popular in the business world when referring to the interconnected nature of different entities within a closed system. Stockholm is renowned for its world-class business ecosystem, but what does this mean for investors?
A business ecosystem is a dynamic group of largely independent players, in which inhabitants help each other to thrive and offer services that none of the parties would have been able to offer alone. The world's greatest challenges can't be solved by a single person or business, so it's essential for businesses to collaborate and work together to find solutions.
Built on pillars of trust and openness and strengthened by our many visionary thinkers, Stockholm's startup ecosystem regularly ranks among the best in the world. Players within sub-sectors such as tech, cleantech, impact and the life sciences are vanguards of innovation.
Support at every stage
To maintain its status as one of the most innovative and entrepreneurial capitals in the world, Stockholm's ecosystem requires constant, strategic nurturing. Collaboration is at the core; it's not just government, academia, startups and businesses working together, but also ecosystem builders that provide support at every stage for entrepreneurially-minded people.
Impact hubs, accelerators, incubators, co-working spaces, mentoring services, and other resources are designed to foster startup success. Additionally, there is a favorable funding landscape across the life cycle, from grants, accelerators and incubators through to angel investors and venture capital. The ecosystem is notably international, with large numbers of both homegrown and foreign actors. English is widely spoken, and diversity is seen as a business strength.
The Swedish government places a strong emphasis on innovation and has implemented initiatives to enhance the country's innovative capacity and climate. One key player in this effort is the state-run Vinnova, the Innovation Agency of Sweden, which funds research and innovation projects that have the potential to benefit society.
Other examples that support the growth and development of various sectors include The Knowledge Foundation which funds research and competence development at Sweden's colleges and universities and the Urban ICT Arena in Kista, where smart technology is created, tested and showcased in a real-world urban setting.
Investing in the future
Investing in a business that is part of a strong startup ecosystem such as Stockholm's is like having a safety blanket. Knowing the ecosystem is well-established and flourishing guarantees that the right talent, networks, and resources exist to ensure a business is successful.
When you invest in Stockholm, you aren't just investing in a single business but in an interwoven community where the strength of one means the strength of all. Your investment goes much further, and your funding doesn't just make a difference to the business you invest in, but all the members of the ecosystem that it interacts with.
In Stockholm, where there is a strong focus on solving today's greatest challenges, you have the opportunity to make a real difference. You are the final piece of the puzzle that helps a budding business to take its next world-changing step.
Are you ready to make a difference?
Take advantage of our free services and we'll help you get started.
Contact us