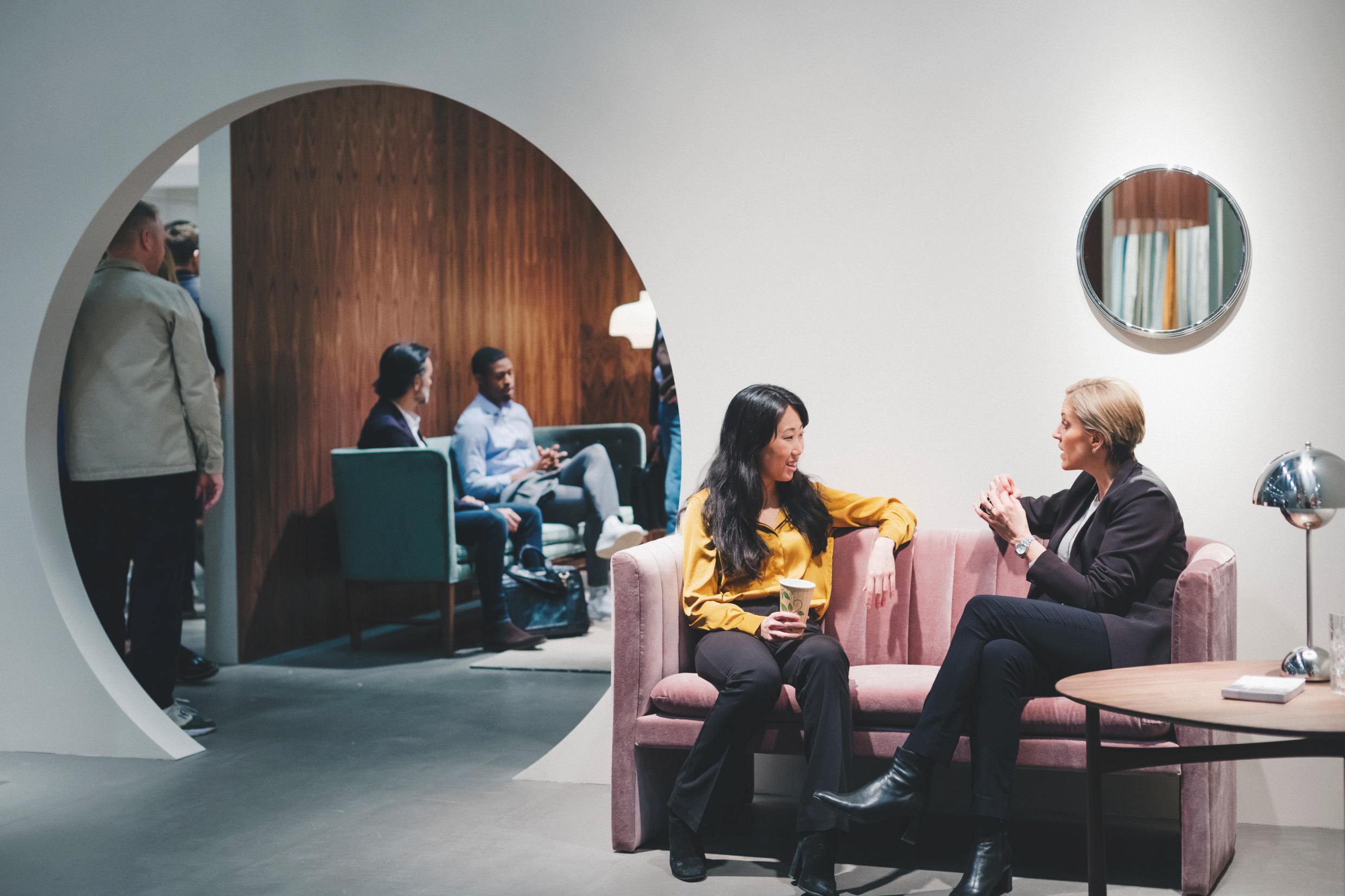 Photo: Anna Hugosson
Why Stockholm is a

global talent factory
Why Stockholm is a

global talent factory
Stockholm offers many attractive incentives to international talent. The city is safe and clean, and those who live here enjoy a high quality of life thanks to our commitment to equality, openness and a social security system that's envied the world over.
Swedes begin learning English in school before age 10 and are among the world's best non-native speakers, facilitating integration even if you don't speak the local language.
We welcome skilled international workers, but we are also immensely proud of our homegrown talent. A high-quality education system, tuition-free universities and vocational universities aimed at filling competence gaps in the private sector feed into a knowledgeable and efficient workforce.
Talent is arguably today's most valuable commodity. High performers are 400 percent more productive than average workers and can be up to 800 percent more productive in certain lines of work. Attracting and retaining talent is a key objective for the Stockholm region and one we continue to prioritize.
Capital of a knowledge nation
The Stockholm-Uppsala region is home to some of the world's top universities, including Karolinska Institute, Uppsala University, KTH Royal Institute of Technology and Stockholm University. Higher education is free not only for Swedes but also for citizens of the EU/EEA, so plenty of people move here to study. After completing their studies, many choose to stay in the region and work for one of our multitude of knowledge-intensive businesses.
Sweden is a leading "brain business" country and one of Europe's top knowledge economies. In 2022, 17.8 percent of the share of jobs in Stockholm were in knowledge-intensive industries, which makes the region the Nordic knowledge capital. With all this competence, it's no surprise that many multinational organizations and businesses set up in Stockholm.
Moreover, the region has a globally-renowned entrepreneurial environment with new knowledge-intensive enterprises sprouting up regularly. We're something of an innovation factory, inventors of world-changing products from dynamite and the pacemaker to Spotify and Klarna. Our tech scene often ranks among the best in the world and has produced more unicorns per capita than anywhere outside of Silicon Valley.
Not just a one-trick pony
Stockholm is a fertile breeding ground for tech, but it's far from the only industry in which we excel. We're also trailblazers in the creative, life science, automotive and aviation sectors, among others. These industries are well-developed, and the talent within them has been nurtured for several decades. Today it is an invaluable source of experience and expertise, all existing within the limits of the Stockholm region.
With such a wealth of both homegrown and imported knowledge, forward-thinking employers can have their pick of Stockholm's talent pool. But with our region growing as fast as it is, there is always demand for more bright minds. We are constantly working with talent attraction, talent reception and talent retention to ensure our region remains desirable.
Seeking top talent?
Get in touch to find out how we can help to equip your business with the world's brightest minds.
Contact us