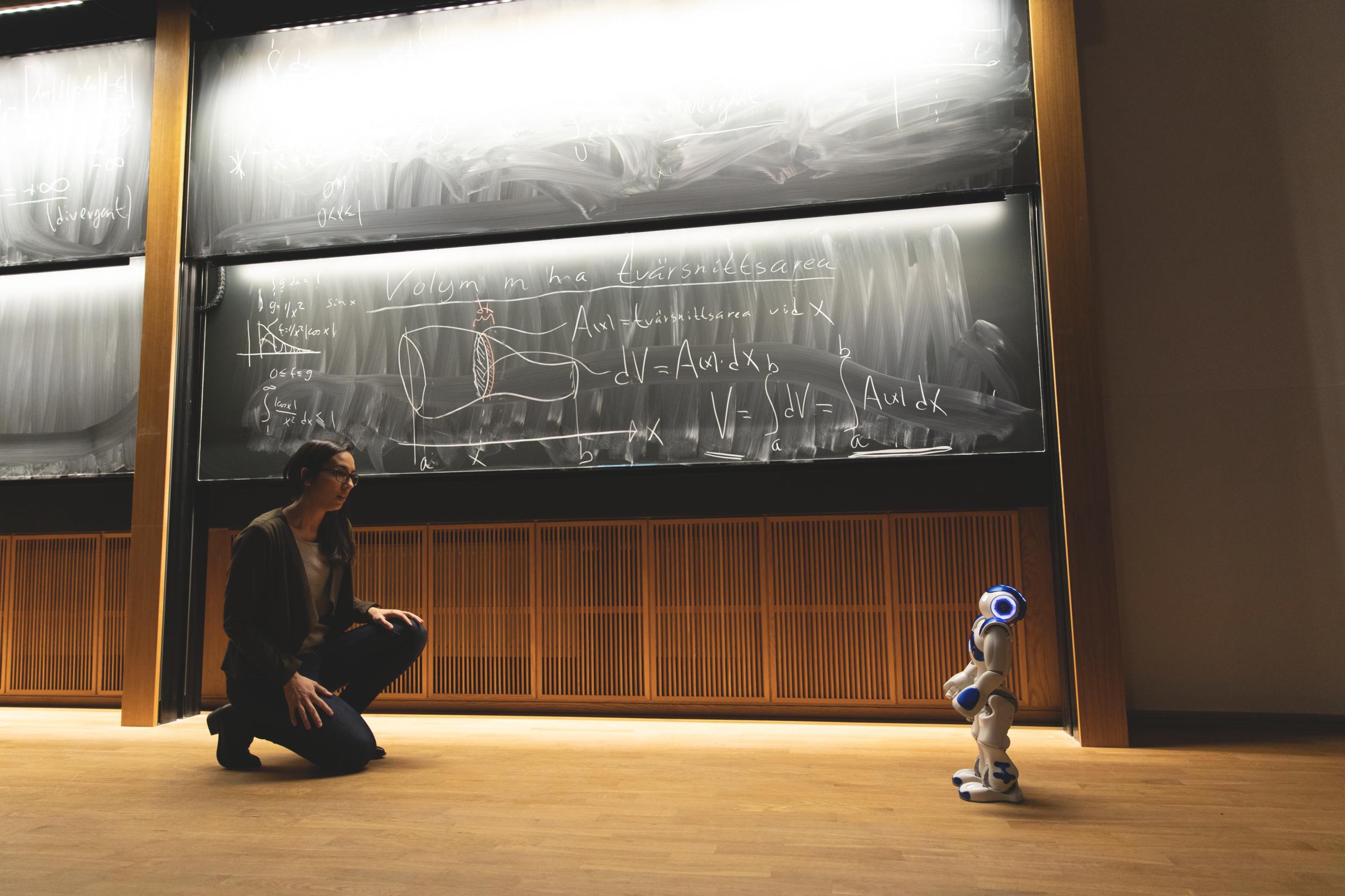 Photo: Ulf Leide
Why Stockholm is a world-leading

tech and innovation hub
Why Stockholm is a world-leading

tech and innovation hub
Perhaps it's our relatively remote location just 500 miles from the Arctic Circle that gives Stockholmers such an outward-looking mentality. Or maybe it's that we've always understood that openness and collaboration turn good ideas into great ones.
Whatever the reason, innovation is in our DNA and has been for many hundreds of years – long before Alfred Nobel's groundbreaking work and continuing up to the present day.
It could simply be that we are constantly seeking new scalable innovations that don't just benefit us but people all over the world. And we don't just talk the talk. In addition to being named the most innovative city in Europe, Stockholm is recognised as having one of the best startup ecosystems globally. World-famous names like Spotify, Skype and Klarna were born here, earning us a reputation as a world-leading tech hub.
Hubs of innovation
The entire city is geared for innovation but certain pockets are dedicated to it. Kista Science City, for example, is the leading ICT cluster in Europe and home to Urban ICT Area, a collaboration area where the future's smart tech can be tested in a real environment.
Our commitment to strengthening tech competence dates back to the 1990s when Sweden began investing heavily in digital infrastructure, and tax breaks were offered to encourage citizens to purchase home computers. Today, our efforts have more than paid off. Stockholm has a digitally-savvy population and one of the largest fiber networks in the world, offering a reliable, secure and instant connection at a low cost.
Strong foundations for innovation
Fast internet alone doesn't spark world-changing ideas. Peaceful conditions and political stability give people the freedom to innovate without inhibition. A well-structured safety net of free education and health care contributes to a healthy population in both body and mind. And innovation ecosystem initiatives combined with a positive funding landscape provide opportunities for those who dare to bring their ideas to life.
The Swedish Government has long been committed to strengthening our innovation capacity and recognises the value it creates for society, businesses and individuals. Sweden is an internationally renowned research nation, and is one of the top five countries in the OECD with the highest R&D expenditure as a percentage of GDP. Consequently, it's also ranked as one of the world's most innovative economies based on its world-class innovation climate and breakthrough technologies. Supporting local innovation efforts is Vinnova, a government agency that works to mobilize and support Sweden's innovation actors in a wide range of fields, from health and transport to industrial material and smart cities.
Collaboration has always been a cornerstone of the Stockholm mentality, exemplified by the close cooperation between the government, academic and private sector. We believe in exchanging knowledge and in a tradition of "passing it on". Contributing to this climate of collaboration are some of the world's top universities including leading medical university Karolinska Institutet and the prestigious Uppsala University.
Always looking towards tomorrow
We're always looking for "the next big thing" and on the hunt for new minds to fortify our innovation ecosystem. Experienced entrepreneurs (of which we have our fair share) are always keen to help younger entrepreneurs, fostering an atmosphere of innovation and an element of healthy competitiveness with everyone asking: who will be first to create Stockholm's next unicorn?
In 2020, we announced our ambition to become the Home of Impact, the world's leading city for social impact investments and startups driven by sustainability and innovation. Investing in Stockholm means investing in a better future and we are ready to help you play your part.