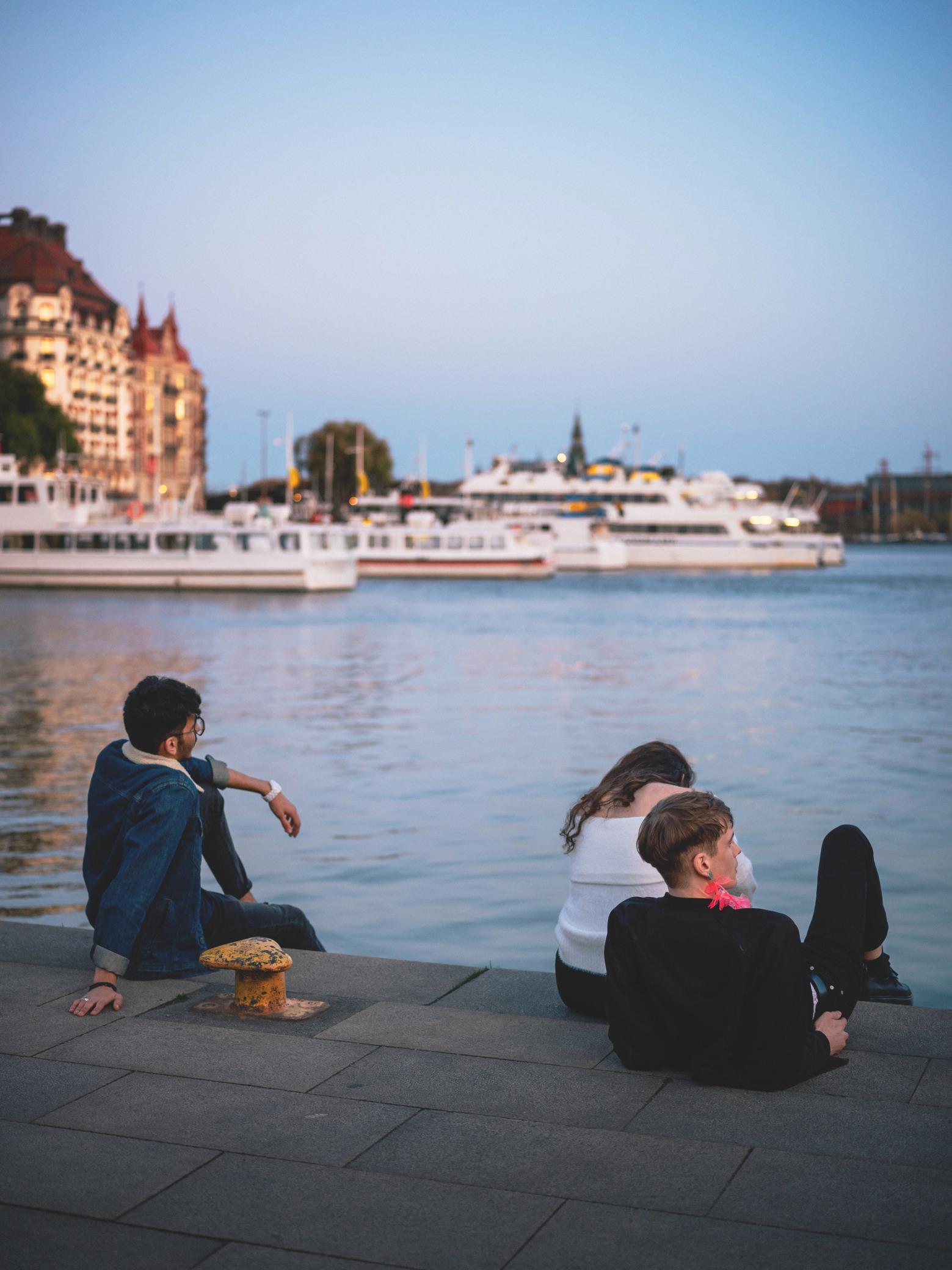 Photo: Anna Hugosson
Why Stockholm's talent is

happier, healthier and more productive
Why Stockholm's talent is

happier, healthier and more productive
Stockholm is not only renowned for its abundant nature and progressive culture but also its citywide commitment to work-life balance. With a strong emphasis on employee well-being and a supportive business environment, Stockholm is one of the best places in the world for international talent seeking professional success and personal fulfillment.
Studies have shown that happy workers are more productive. Businesses in Stockholm place a high priority on the importance of taking time off to recharge and maintain a healthy work-life balance. Swedish law mandates a minimum of 25 paid vacation days per year, with some companies offering more than that. This allows employees to return to work feeling rejuvenated and motivated.
Family-friendly policies
You'll often hear it said that Sweden is one of the best countries for families. This isn't just thanks to generous parental leave and subsidized child care. Stockholm businesses put family-friendly policies in place to accommodate the needs of working parents, for instance, allowing them to leave work early to pick up kids from daycare or school. This flexibility encourages a healthy blend of work and professional life. 
While other regions in the world are still caught up in the debate over mandated maternity leave, Sweden has long surpassed that discussion. Parental leave is the norm in Sweden, reflecting the country's commitment to embracing diversity and equality for all parental figures. 
VABing (also known as Vård av Barn) is another enviable perk for parents in Sweden. It refers to a system that allows parents to take time off work to care for a sick child. Under the VAB system, if a child is unwell and needs to stay home from daycare or school, either one or both parents can take time off work to provide care. Parents are entitled to receive compensation from the Swedish Social Insurance Agency (Försäkringskassan) to offset the loss in income.
Promoting employee well-being
Another unique aspect of working life in Sweden is friskvårdbidrag, a wellness benefit offered to employees. Intended to encourage workers to invest into their mental and physical health, the benefit reimburses a portion of their expenses for activities such as gym memberships and wellness treatments.
Moreover, flexibility in the workplace accommodates the diverse needs of employees. Whether it's the option to work remotely or flexible hours, businesses in Stockholm understand that different people thrive under different circumstances. This promotes greater work-life balance and contributes to higher job satisfaction and increased employee retention. 
An equal environment 
As one of the world's most gender-equal countries, Sweden has built a society where both men and women can succeed. Regardless of their background, everyone is afforded equal opportunities and the same chance to reach their professional potential. 
By embracing diversity, Stockholm businesses can tap into the strengths of their workforce and create a more inclusive, adaptable and successful enterprise. Many companies based in the city have declared themselves 'A Woman's Place', affirming their ongoing commitment to gender equality in the workplace. 
All in all, Stockholm has nurtured an environment where talent - homegrown and international - can achieve professional and personal satisfaction. These measures contribute to a healthier and more productive workforce and attract international talent and companies seeking a more inclusive and supportive base. 
Looking to recruit talent or relocate your employees?
Get in touch and a member of our team will get back to you within one working day.
A dynamic ecosystem of brilliant minds